CERTIFICATIONS
Quality
is the hallmark of Parmalapping.
This has driven the company to focus its
attention on the customer
and
respect for the environment
and
work ethic
, and as a result, to work daily to achieve and maintain high quality standards.
"Quality solutions" for Parmalapping's customers means: superior performance at all stages of the supply process and a continuous pursuit of improvement.
The company constantly invests, both in personnel and in state-of-the-art technology, in order to make its management and control systems safer and more reliable.
MOCA CERTIFICATION

Received MOCA Certification (No.17/2018 protocol 2466/2018) compliance with European Regulation 1935/2004 for food contact components for:
• ALOC CP 99.5% Sintered Ceramics (Technical Report 685-2018)
• Chromium Oxide Plasma-coated ceramics
• 316 L stainless steel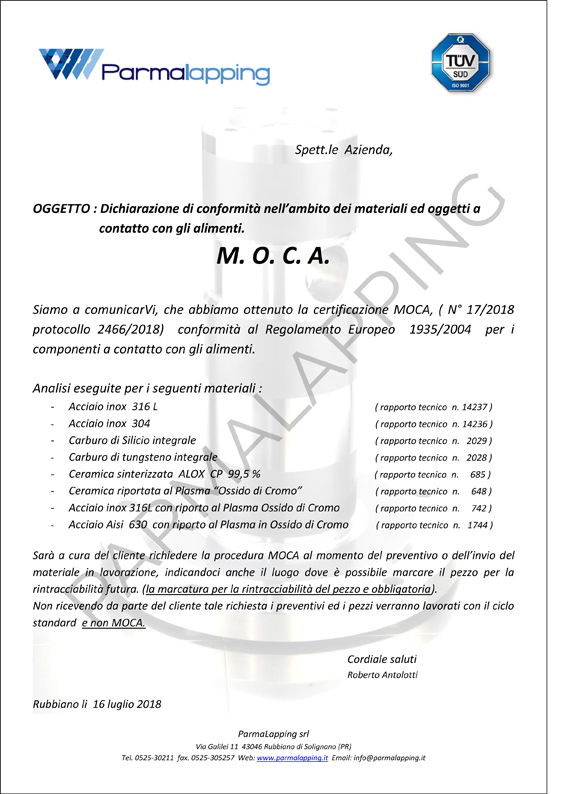 TUV CERTIFICATION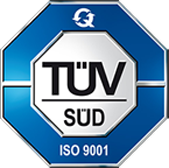 Received Uni En Iso 9001:2015 Certificate for lapping, grinding and wear coating treatments to customer specifications.
Design of Wear-Resistant Components and Systems also for food applications.